5 Ways to Save Money on Adwords
By John Pellinghelli, Co-founder of Metric Digital
Having audited hundreds of Adwords accounts, I have a 10 minute process to figure out whether an account is healthy or not. I apply very black or white rule to each element that I analyze: Is this generating profit or is it wasting money?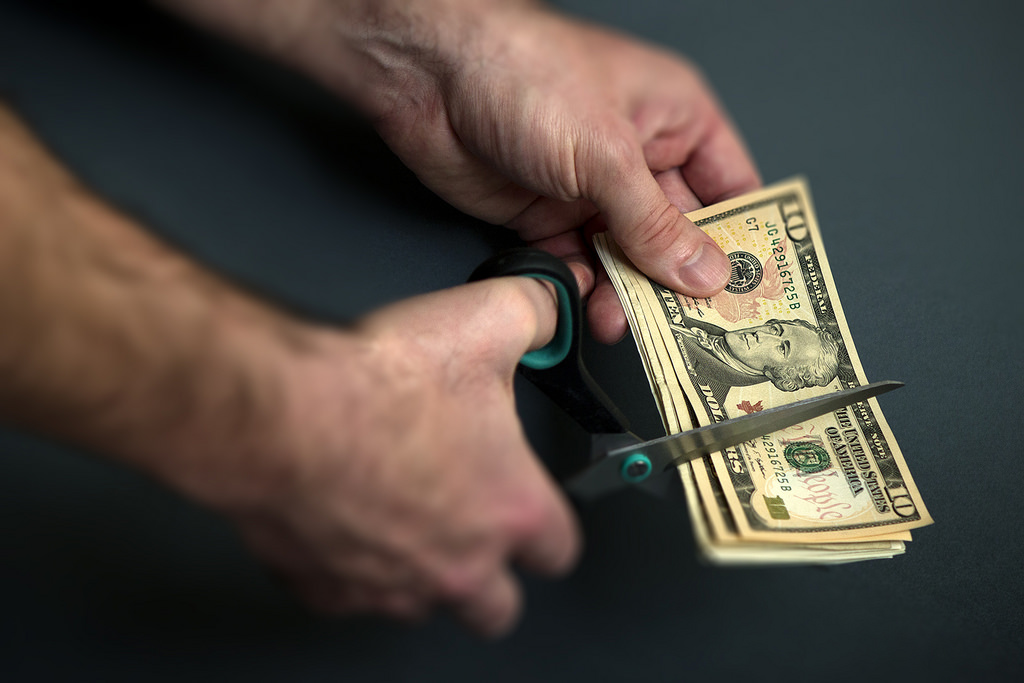 There are dozens of ways to easily waste money on Adwords. Setting up a campaign and using the default settings? You're wasting money. Running display ads and not opting out of mobile apps? You're wasting money. Running broad match keywords and not checking matched search terms? You're wasting money.
I have put together a quick list of 5 areas to check that will save you time and money. If one of these things saves you some money then take some of that dough and buy your mother something nice for me.
1. Campaign Settings
Change campaign type to Search Network Only. By default Google will opt new campaigns into the Display Network, which is a whole other animal (see #3 below)

Set mobile & tablet bid adjustments to -30%. These devices typically convert at a lower rate, so until you gather data it's best to pay a lower CPC

Daily budget – start small with $10 or $20. The worst thing you can do is blow hundreds on a keyword that unexpectedly matched to something you were not expecting

2. Keywords
Don't use Broad Match... instead use Broad Match Modifier (using + before words). I won't explain the intricacies of Google match types here, just use + signs on your broad match keywords.
Monitor matched search queries - don't let the point above scare you, you should be running Broad Match Modifier. If you are, make sure you're monitoring your matched search queries.
Search trends change daily, check this report to make sure you're not wasting money on irrelevant clicks, look for themes, and add negative broad match variants to block irrelevant themes. Common themes to block for a retailer could be: Free, Cheap, Wholesale, China, Replica.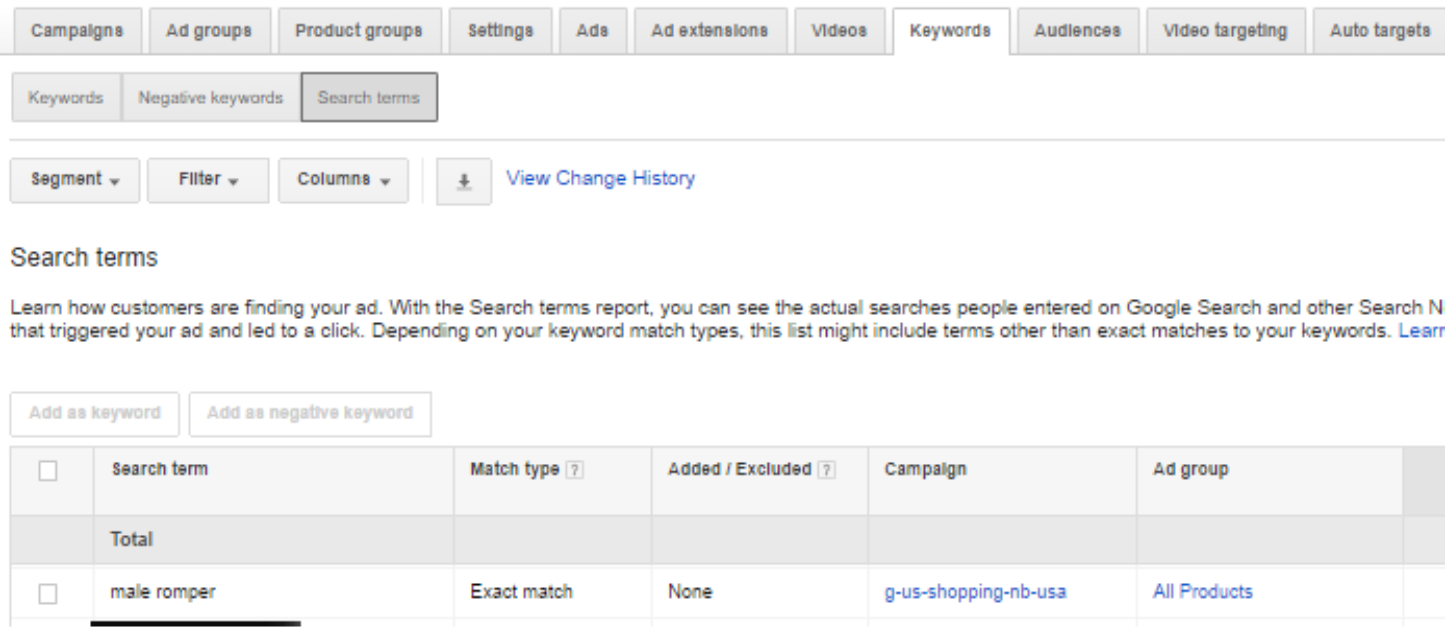 3. Display
Unless you're a mobile display specialist you'll have a very hard time not wasting money on in-app display ads. Unfortunately, the default settings for Google Display campaigns opt-in 100% to in-app display. I have personally seen accounts where 30% of their monthly spend was on display "retargeting", all of it spent on the Flashlight App.
Proactively save this wasted money in two ways – under campaign settings -> devices -> uncheck mobile app and mobile app interstitial and mobile: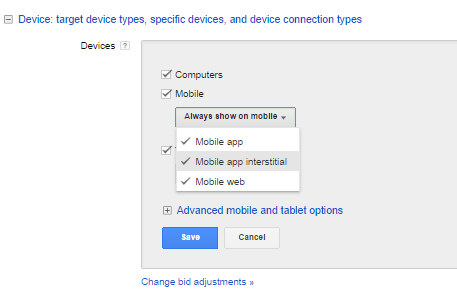 Under targeting at the campaign level add a placement exclusion for adsenseformobileapps.com:

Check your placement reporting to know which sites your ads are showing on. This one can be tricky because sometimes the worst sites end up performing well. It's not a good idea to block sites just because they look like they won't work. But you can and should block sites that spend a large amount of money quickly without converting or are just off-brand altogether.
4. Deep dive on top spenders
Focus on where the most money is being spent. There's a good chance that 30% of your account spend is coming through 1 keyword. If that keyword's Quality Score is below 7 then it's wasting money.

Check the matched queries – are there any themes that it's matching to that you should build out separately?

Check ad copy – is the ad copy perfectly aligned to the keyword? Is the keyword mentioned in the ad copy? Is the ad using Keyword Insert in either headline?

Check the landing page – is it perfectly tailored to the keyword? If it's the same general landing page you're using for all keywords then should you build a variation that speaks to the needs of that specific keyword?

5. Optimize for conversions
This should be obvious, but somehow it's not. First thing – ensure that your Adwords conversion tracking is working and it's reliable (this is covered in another article)

Segment reporting on different dimensions – focus on device, day of week, time of day. If bid adjustments aren't set on these levels then there's a good chance you're wasting money.

There you have it. Hopefully at least one of these helps save you some money. Have a question, or want to talk more about Adwords best practices? Get in touch!
Get our tips straight to your inbox, and start driving revenue today.
Thanks!