Paid Acquisition Tactics For Subscription Brands, And Brands Who Think Like Them
By Sophie Goddyn, Digital Specialist, Metric Digital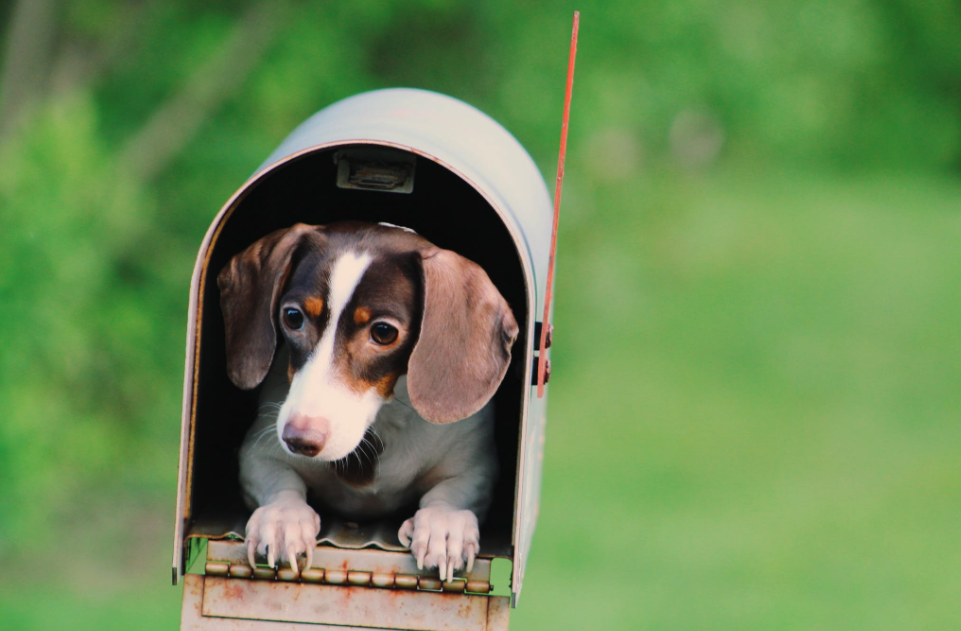 For digital merchants, the do is out of the box. (Or in this case, dog.)
Forbes reported the state of the subscription market has grown by more than 100% a year over the past five years, with the largest retailers generating more than $2.6B in sales in 2016, up from $57.0M in 2011.
It's no surprise subscription products are becoming a critical feature within the broader ecommerce landscape. And companies who aren't tapping into the power of that business model are missing out on a powerful growth opportunity.
In our previous post, Are Subscription Products The Right Move For Your Ecommerce Store? we explored the origins of this trend, the opportunities and risks of implementing it, along with several strategies for organizing performance marketing accordingly.
Needing products versus wanting them
Let's begin with a critical subscription marketing question to help inform your digital marketing efforts going forward.
Are you selling a product people want, or a product people need?
Both of these models are valid offerings, but the overall approach to ad creative will differ for each. For example, one of our clients, Maude, sells modern sex essentials, i.e., condoms, lubricant, etc. These are disposable items, which means customers are going to run out of them at some point and will need more. That's an example of a need, not a want. And as such, the subscription model makes economic sense for this brand.
Compare that to a company like Rowan that sells a monthly jewelry subscription: Higher sentimental value, longer shelf life and not disposable. But no matter how great the product is, nobody really needs more jewelry. And that's okay, because most customers are buying them as gifts. This exemplifies a want, rather than a need. And the subscription model still works, but we recommend your campaigns incorporate a focus on gifting. It's a way to extend the life of a purchase so that every time your friend or family member receives the box, they think of you. That's the real gift.
Paid acquisition as a function of need or want
Once you've answered the critical question above, you're going to want to start iterating ad creative in alignment with it. Here are several strategies to consider:
Subscription brands absolutely need to see backend data. Pixel tracking is critical for informing the allocation of spend, prospecting, campaign strategies, and so on. If your brand offers both subscription and non subscription products, here's our tracking recommendation. Separate the pixel events for reporting on each one. This will tell you right off the bat if your subscription is working on prospecting, which, in our experience, can present challenges.
As for the ad creative itself, subscription products should be heavier on information in their paid ads. Highlighting the benefits of the product are always essential, but in this case of a monthly purchase, it's especially important. Video creative typically performs better, particularly if it satisfies all the concerns people might have about the product. For example, we've found that language detailing anything from the materials to the ingredients used in a product has more of an impact when a customer is considering committing to a product for the longer term.
Let's say you purchase a scarf subscription for your grandmother. She probably doesn't need a new accessory every weekend for when she goes out clubbing with grandpa. But what she does want, on the other hand, is to share pictures of her wearing them and thanking her granddaughter for sending them. Reminds me of one of our campaigns where the copy was a testimonial from the grandma saying, "This subscription makes my granddaughter have to call me once a month!" Are you thinking about the emotional impact of your product on the whole family, not just the buyer?
User generated content of people interacting with the product is priceless for subscriptions. The unboxing element is huge and has proven to be a key driver of conversions. These videos are human, personal, low tech, and they're compelling for customers. Sometimes even more so than an expensive, highly produced, studio video ad. People really want to see a real person opening this box. It engages their curiosity in a way that professional polished videos might not. In fact, many of our campaigns show that user generated video content blows the uber professional content out of the water. It's been surprising to me, but we're talking double or triple the click through rate. Just goes to show you, your beautiful, expensive and professionally made videos aren't always the game changer you think they're going to be. It's the paradox of quality.
The relationship between CLV and subscription
The beauty of most subscription businesses is that they focus on customer lifetime value and brand loyalty. Our original question, whether your product is a want or a need, comes back into play here.
With products you need, for example, customer lifetime value is theoretically infinite. It's just a matter of ensuring that your email communication is great as a digital buttress to paid campaigns. Brands must keep customers compelled via all channels.
But with products you want, customer lifetime value is trickier. Buyers may get to a point where they've been sent so many boxes, that after a year or two, they think, I've gotten a ton at a great price, but I just don't need one more shade of lipstick from my makeup subscription.
In this instance, one tactic for raising customer lifetime value is to focus again on the gifting angle. Because if a customer is fatigued with their subscription, you can retarget them with ads about considering that as a gift to someone else. Pull people back in to pass it back on. You'll need enough historic data to do so, but if you test a super small purchase audience from six months and above, you could remind customers that the box they've enjoyed so much would now make a great gift for kids, friends, etc.
To subscribe or not subscribe, that is the question
Now that you have a clearer understanding of your own product as it sits within the subscription world, you may decide that giving customers the opportunity to subscribe isn't right for your business at this time. That's okay. You can still learn from the brands whose boxes are killing it.
Even if you're not going the subscription commerce route, it's still imperative to look at the successful brand loyalty strategies of these brands. Monthly box companies are expert at keeping customers long term because they start with loyalty right out of the gate, rather than just transactional marketing. Too many brands are obsessed with proving they've acquired new customers at a low cost. Which is great, but not when you do so at the expense of brand loyalty. Past purchasers who might sign on long term are second in mind, and this a mistake. Don't take your retargeting base for granted!
Ad creative wise, there's also much to be gleaned from subscription commerce companies. These companies can't afford to get lazy with their ads. Brands that sell something once might be able to sneak by, but if you're building a customer base with long term potential, you have no choice but to be deeply thoughtful about your ads. Unboxing videos are the perfect example. Seeing the product come to life before your eyes, unwrapping, wondering what's in the box, there's no reason every brand, subscription or not, could apply that aesthetic to their marketing. It's a powerful, modern and genuine way to tell a story that is proven to convert.
Now that the cat is out of the box, your company has the chance to get its paws into the subscription business. Whether you go all in, or at the very least steal some ideas from the brands doing it right, you can be sure to drive growth for your ecommerce brand, one subscriber at a time.
Get our tips straight to your inbox, and start driving revenue today.
Thanks!